People who're into fitness and healthy living might consider buying a fitness wearable at some point in time. The wearables are sold on the premises that they accurately measure your physical activities and workouts. And they look good on the wrists too.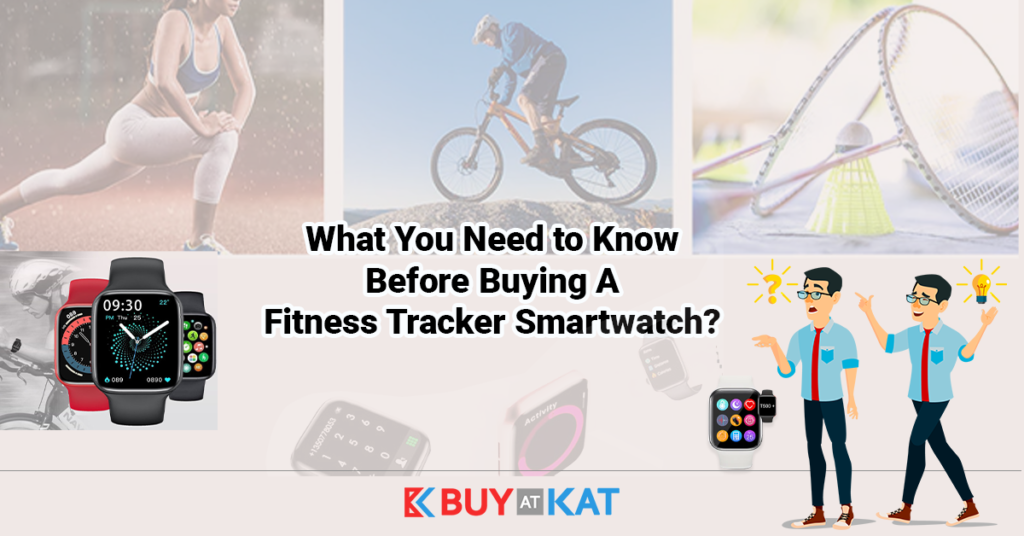 If you're considering buying one of these devices, there are a few things you need to know. In this article, find out more information about fitness tracker smartphones and select the right one for you.
Types of Fitness Trackers
The first thing you need to know is that there are different types of fitness trackers. They're all categorized as fitness wearables, but they differ by features and price point.
Basically, there are three types of fitness wearables, which are:
All-day trackers
Training trackers
Smartwatches
All-day trackers are the most basic form of fitness wearables intended for everyday use. If you want to measure your daily activities, like how many steps you took, these are the best options. Depending on which brand you select, they're also the cheapest option.
Training trackers are a bit more advanced devices. They allow better tracking of your day-to-day activities. More specifically, they are designed to track specific workouts like running, jogging, swimming, cycling, etc.
Smartwatches are the most advanced fitness wearables that combine the features of a fitness tracker and smartphone. You'll have functionalities like making phone calls, playing music, and browsing the internet. Because of the added functionalities, they're also the most expensive.
You need to select a device according to your requirements.
Things to Look for in a Fitness Wearable
When purchasing a fitness wearable, you need to look at all the features it has. Here are some of the features commonly found in these devices: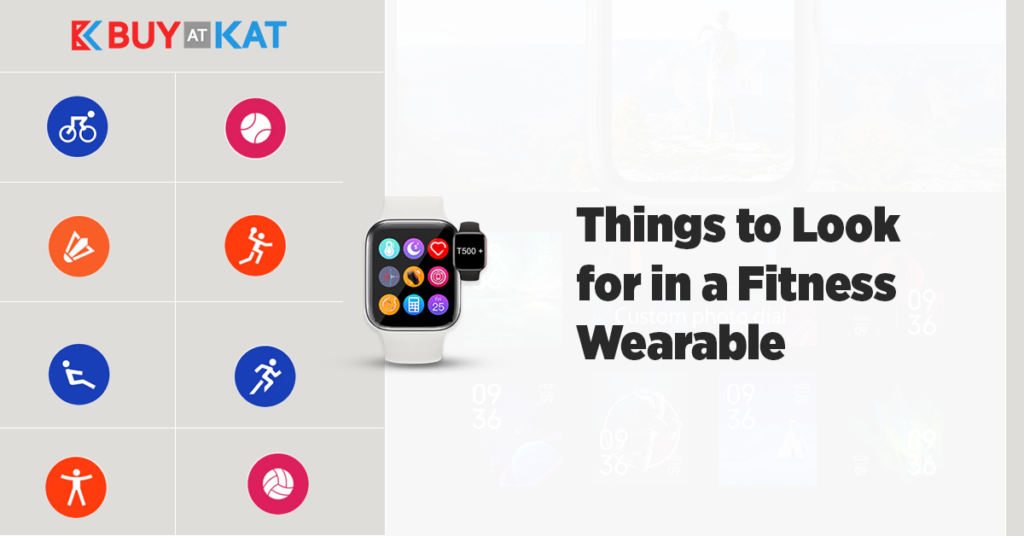 Activity Tracker: Fitness trackers are designed to track your activity. For this purpose, they make use of sensors like gyroscope, magnetometer, barometer, among others. So you should check how well the device tracks your activity.
Heart Rate Monitor: Some fitness trackers are also equipped with an optical heart rate sensor. So they're able to track your heart rate as you exercise. This, in turn, will help you in figuring out how many calories you burnt during the exercise.
Blood Oxygen Tracker: These devices also allow you to track your blood oxygen level. The SpO2 or pulse oximeter measures the oxygen saturation in your blood. This will help you gauge how much oxygen is left in your blood so you can supplement yourself with food and drinks.
Sleep Tracking: You can even track how well you sleep. The trackers can monitor your sleep cycle and stages. Thus, you can manage it better.
GPS: The devices can help you track your movement and location if they're equipped with GPS. Some fitness trackers are GPS-enabled, thus making it easier to track your location.
Water Resistance: To help you perform underwater, the devices are made water and sweat resistant.
Notification: The fitness trackers also allow you to receive call, SMS, and chat notifications directly on the device.
Display: You'd want a fitness device with a legible display that works well under sunlight.
Comfort level: Last but not least, you should pick a fitness device that's comfortable to wear.
Not all fitness wearables have the features mentioned above. So you need to check for them before purchasing.
How Accurate Are Fitness Trackers?
You might be wondering how accurate are these fitness trackers with their measurement.
It depends on the device and the quality of the sensor used. A gyroscope can detect whether you're standing, sitting, swimming, or reclining. A high-quality gyroscope with more sensitivity will detect it better.
Likewise, a magnetometer can determine the direction of your movement. How sensitive it is will decide how accurate the measurement will be.
But all these devices state the readings are simply for reference purposes and not a specific medical diagnosis. So the readings are approximate, to say the least. But they're very close to accurate nevertheless. Follow the how-to-use guide described in the manual for better readings.
Fitness Trackers in Goal Setting and Achievement
The final thing you should know about fitness trackers and smartwatches is they help you in setting goals and achieving them.
All of them connect with their dedicated apps, which you can install on your smartphone. It allows you to set daily, weekly, and monthly goals.
You can then track your daily activity and conclude if you're meeting your goals.
So whether you're trying to win a marathon or looking to lose weight, consider using a fitness tracker.
Conclusion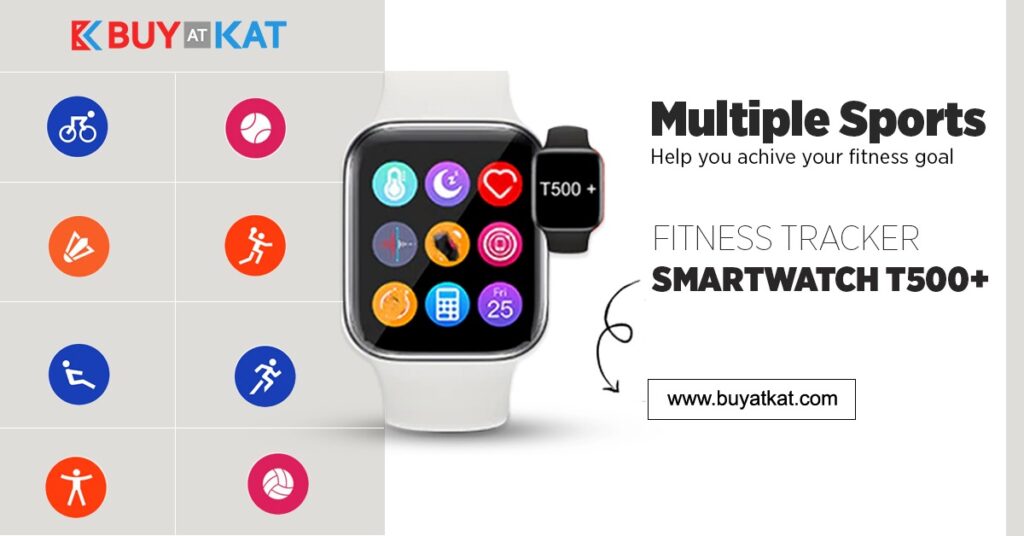 As the fitness wearables market grows, there will be more brands pushing out their respective products. But you should keep things simple and select a fitness tracker or smartwatch that meets your needs. With the right device, you can get the most value for your money.